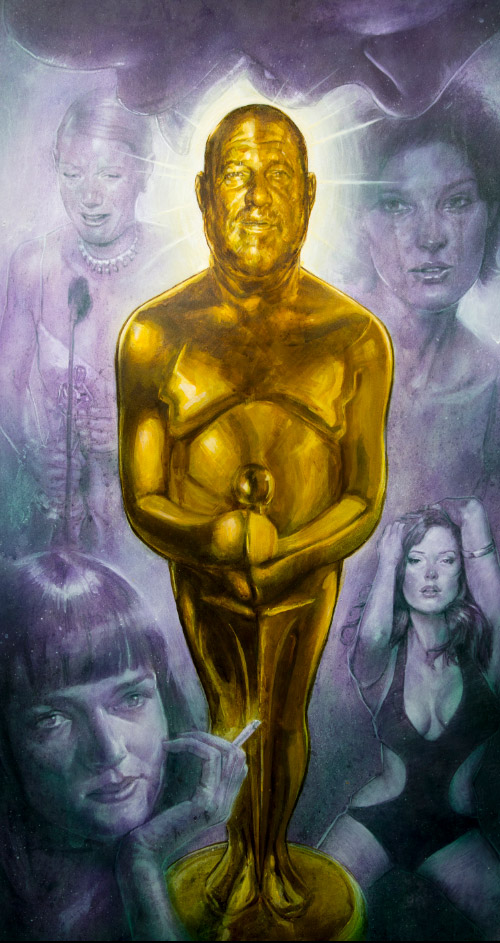 notes:
20″x37″ archival giclee print $30
This is my very first collaboration with a painter. This was my chance to play "Art Director." My first shot working with a particular artist whom I gave a long leash in terms of style. I wanted to see what he'd bring to the table in terms of creative skills. I love it when you ask for a certain something only to have them show up with something better than I first thought.
We see Weinstein as The OSCAR statuette having his head licked by a woman from above. Paltrow cries, McGowan spreads, Judd calculates what she has to do for a lick, while Thurman dreams of something to stick in her mouth to smoke.