SHARK WEEK
American Apparel - $35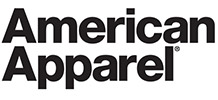 "THE DESIGN IS ABOUT THE WHITE SHARK YOU MORONS!!!"
I was walking the halls of the new BROAD museum in downtown Los Angeles when I received a phone call from my t-shirt printer. They wanted to know what exactly was the meaning of this design.
I said, "well, as a kid growing up legions told that the white shark was the most powerful shark in the world. That was it." He laughed and thankfully didn't decide to cancel the project. I explained to him that I know how hard edged the design was and that it was not meant for mass consumption, hell, I wasn't sure how may people would actually buy it.
On top of all that though is a second intent behind this design. I'm designed this to point out this thin skinned, odd age we are living in where our every word is judged by this latest generation of cry bullies. These are the sort who not too long ago burnt books and art in Germany. They are back and like their predecessors are out to make the world a better place ... ... ... no matter what! :/