Cruz Christmas
GET A LITTLE NAUGHTY,
A LITTLE NICE FOR YOUR CHRISTMAS TREE.
You won't hear us saying "Happy Holidays" around here. We wish you a very Merry, Very Blessed Christmas!
(campaign pins turned to ornaments)
Instead of selling these, I pretty much put them up for people who'd donate to the Cruz campaign. I lost count but I'm sure we got together at least $500 in donation. I'm happy to know this.
Christmas-front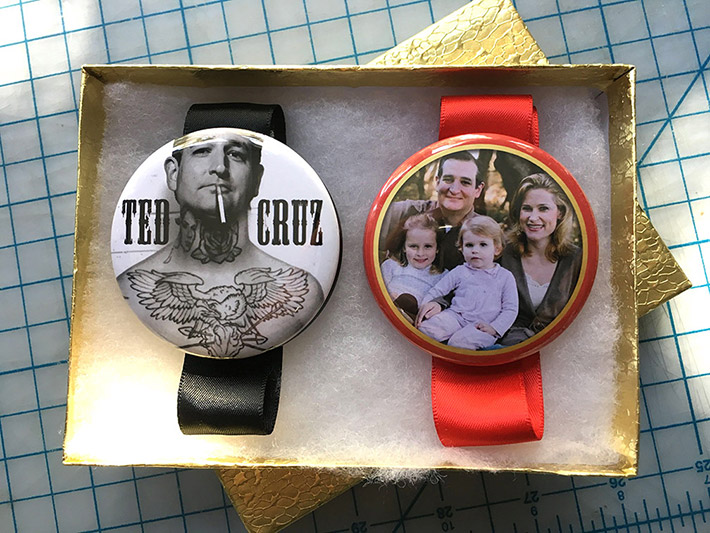 Christmas-back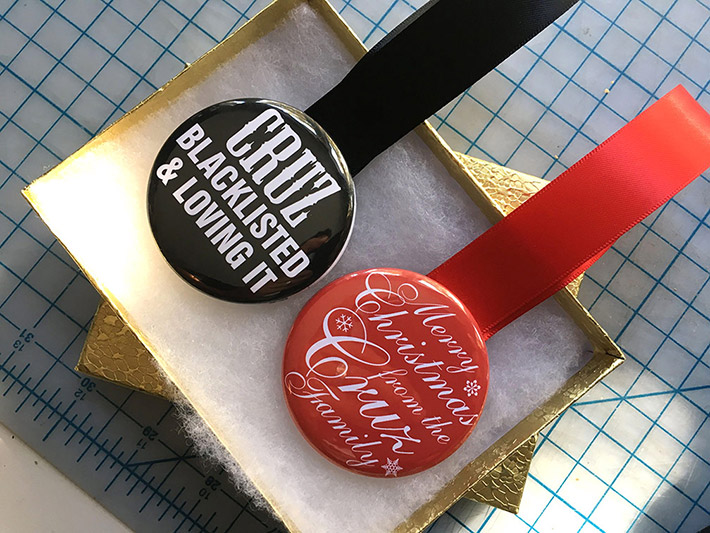 Hanukkah-back
back
Hanukkah-front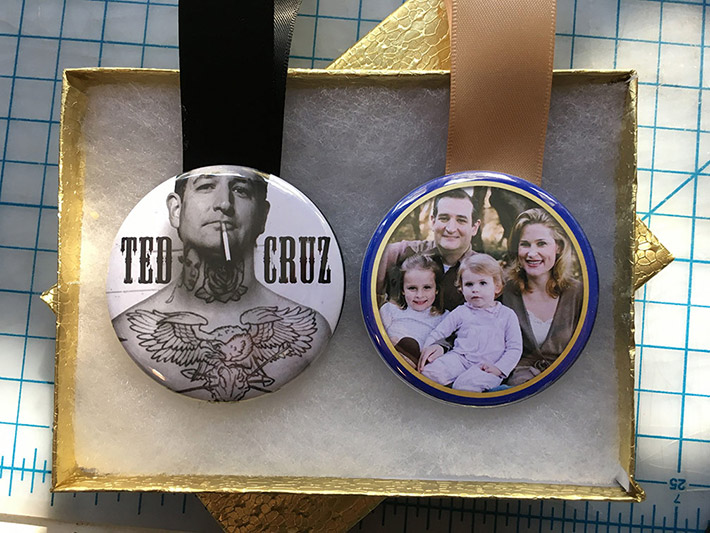 front