BREADLINE BERNIE
POSTER: "FREE SHIT"
18"x33" - archival giclée print
$30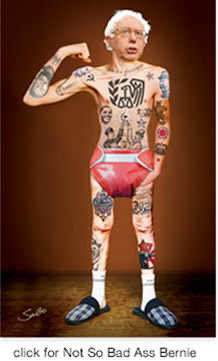 FOAM FREE SHIT $20
Dress up your office desk, dinner table, dash board with this steaming pile of plastic fake Bernie Sanders "FREE SHIT."
BAG OF MINI "FREE SHIT" SIGNS $10
Please remember that your purchases help to support the crazy things I do late at night while you're warm and comfy in bed. ;) You are the finger I use to stick it to the Left!
- SABO